Proudly Serving Dallas, Fort Worth, San Antonio and the Surrounding Areas of Texas!
Get your free estimate!
We want to work with you to make your project a success. Enter your information below and we will come to give you an estimate: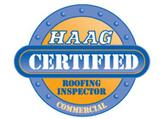 Residential Roofing
As an expert residential roofing company in this community for years, we provide efficient roofing solutions and top of the line customer service. Committed to that superior service, we work with our clients to find a solution that not only suits your requirements but also accommodates your budget.
Click here to learn more about our Residential Roofing Systems.
Commercial Roofing
Do you need a new roof system for your commercial structure? When you require a dependable commercial roofer with significant experience and thorough training, you can count on WeatherTech General Contractors!
Click here to learn more about our Commercial Roofing Systems.
Kitchen Remodel
When starting to consider a kitchen remodel, all the elements and options that go into a project can be overwhelming. We take the stress out of the kitchen remodeling process by helping you choose what is most important, what fits within your budget, and how to achieve the look and function you desire.
Click here to learn more about our Kitchen Remodels.
Bathroom Remodel
Starting a bathroom remodel can be overwhelming with all the required elements and options available. At WeatherTech General Contractors, we strive to take the stress from you and provide you with all the guidance you require throughout the remodeling process.
Click here to learn more about our Bathroom Remodels.
A history of quality work and happy customers
We are big enough for your largest job and small enough to consult you on even the smallest repair.
Where other general contractors turn their back, we welcome your most difficult projects. We provide roofing, remodeling, steel buildings, water damage mediation and more in the Dallas, Fort Worth, San Antonio and the surrounding areas of the great state of Texas. Contact us today and let us help make your vision a reality!
Home Remodel Projects
Upgrade your home with a totally remodeled kitchen, bathroom, fresh hardwoods, or a new addition. We also install outdoor living spaces with concrete, stone, kitchen and grilling areas.
Hail and Storm Damage Repair
Residential Roofing is our specialty and we will work with your insurance to ensure your property is restored to its maximum value.
Commercial Roofing Projects
Don't let an insurance adjuster decide what you're entitled to. Call us to meet with the adjuster to make sure that all of the damage to your property is covered and repaired.
We provide the highest quality work and the best customer service in DFW. Just ask our clients!
"They did a fantastic job replacing my roof and gutters! He made the entire ordeal hassle free negotiating and dealing with my insurance. Very happy with their service."
"The WeatherTech General Contracting team did an awesome job remodeling 2 bathrooms and a very large walk in pantry. The work was finished in a timely manner. The ceramic tile and paint brought the whole house up to date. They stand behind their 1 year warranty! A few weeks after the job was done, I found a few missed spots in the grout and paint. They were there the next day to fix it. I will definitely call on them for any future remodel."
"Fantastic customer service!! I had clients that were under a time crunch and needed someone to come out quickly. Brandon answered the phone on the weekend & schedule them for Monday. That seems small but for these clients was HUGE! Quickly organized 3 experts to inspect their issues. HIGHLY recommend !!!"
"They really did a professional job!"
Get your free quote

Today!
We want to work with you to make your project a success. Enter your information below and we will come to give you an estimate: